The evaluations showed that this BRIDGE module was particularly interesting for the participants as most attending were from field and the material was new for them.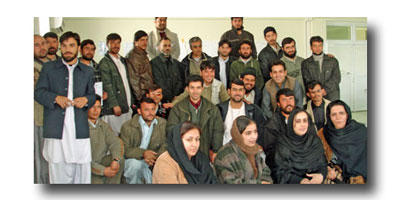 Topics covered included such things as how procedures are prepared, coding (we modified the coding activities based on our coding system and used all our provinces names and districts for the group activities), recruitment of staff and designing the ballot. The particpants were actively engaged in all these activities.
After the first completion of the first session we discovered that the 5 days allocated for the course was not enough to cover all topics and as such added an additional day to the second session allowing more time for the group activities.